COSRX
LOW PH GOOD MORNING GEL CLEANSER 150ML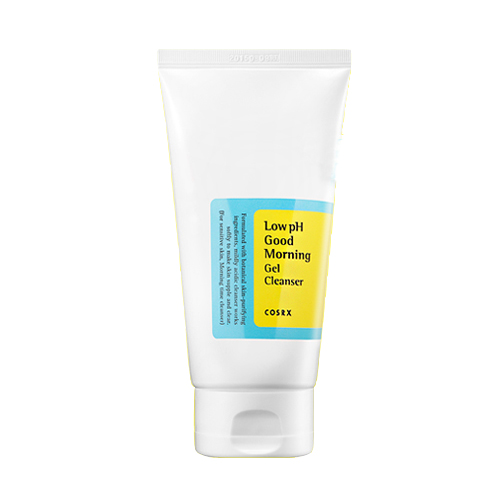 Human skin's natural pH is around 5. This slightly acidic environment offers ideal environment for skin.
Don't get yourself fooled! Washing with water only in the morning is not acceptable even after the perfect wash day before at night!
Skin produces dead skins and sebum while you sleep. Mildly acidic cleanser softly removes those wastes and leaves skin hydrated all day long.
With Low pH Cleanser, make your skin environment healthy and protect your skin barrier.
1. Gently massage a small amount of Low pH Good Morning Gel Cleanser on wet skin
2. Rinse with tepid water
3. Pat your face dry, and continue with your next skin care steps.
Betula Platyphylla Japonica Juice (Birch Sap) 70.85%

Brand : COSRX

All Skin Type

Volume : 150ml

Made in Korea