Combo Snack & Drinks Vending Machine: Food Dispensers. The machine have unique features that can combined both snacks and drinks in one machine. Accept both Bills & Coins.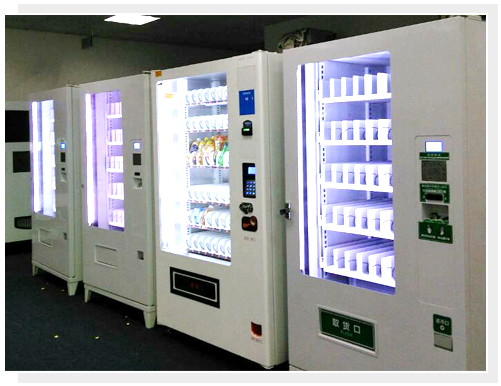 Outside Dimensions

W 1050*D 920*H 1920(mm)

Net Weight

260kg

Kinds of Selling

40~48 selections

Storage Capacity

960pcs at most( like cigarette box)

(according to size of goods)

Cooling Function

None, could be added

Rated Voltage

220V50Hz;110V60HZ

Payment System

Bill, Coin, Coin Dispenser(MDB)

Rated Power

 350W

Main feature

1.        The energy-saving LED lamps, increase window brightness, customers can clearly see the commodity information at night, convenient purchase;

2.        LED display screen can display related commodity information, price information;

3.        All parts are modular integration design, installation is convenient, easy maintenance;

4.        Coin system, bill system, support multinational currency;

5.        Can be arbitrary set commodity prices, wouldn't lost data if power down;

6.        The tray/slot sizes could be changed adapt to different sizes of all kinds of goods;

7.        The stainless steel keyboard, durable, not easily be corroded;

8.        Stock out automatic detection: complete automatic detection function, can display self-checking fault code, can quickly debugging. through the code

Vending Products

Water, drinks, chocolates, noodles, packets of chips and biscuits etc.

Packing

details

Carton packing with depth 3mm foam,10units/20ft,22units/40ft
The price include the cost of coin mechanism and bill acceptor.
The production time is 45 days after confirm payment.