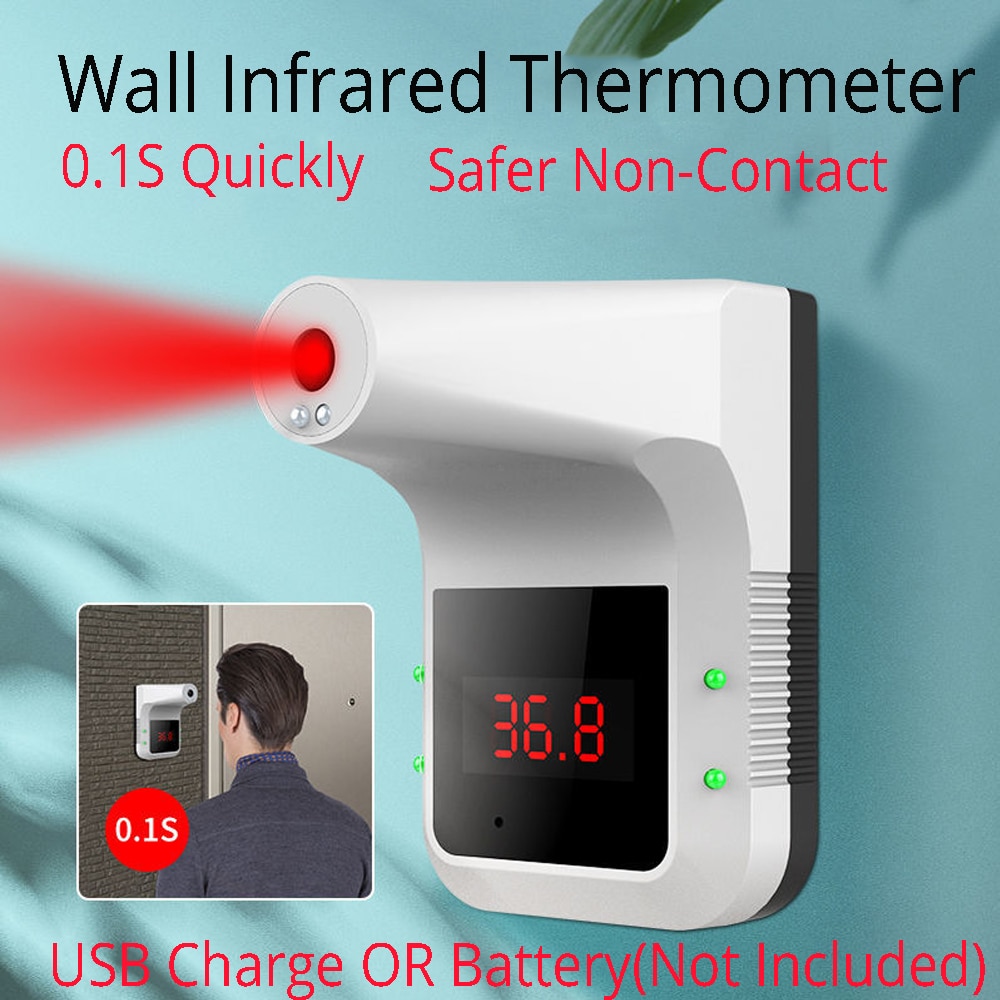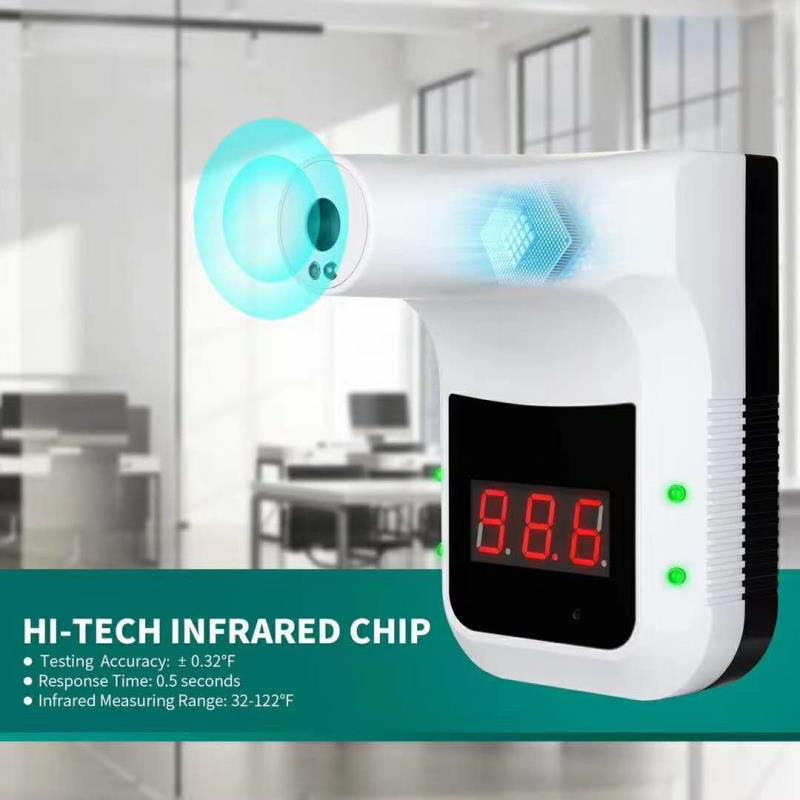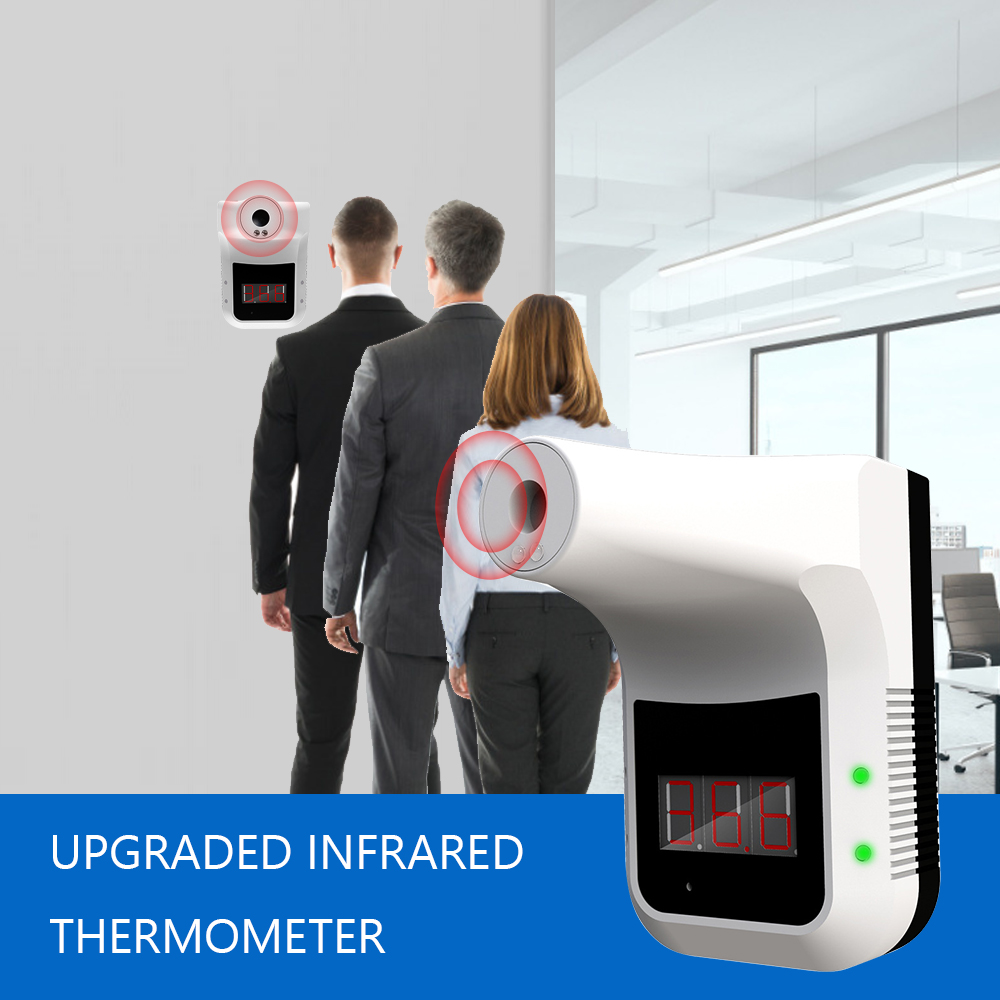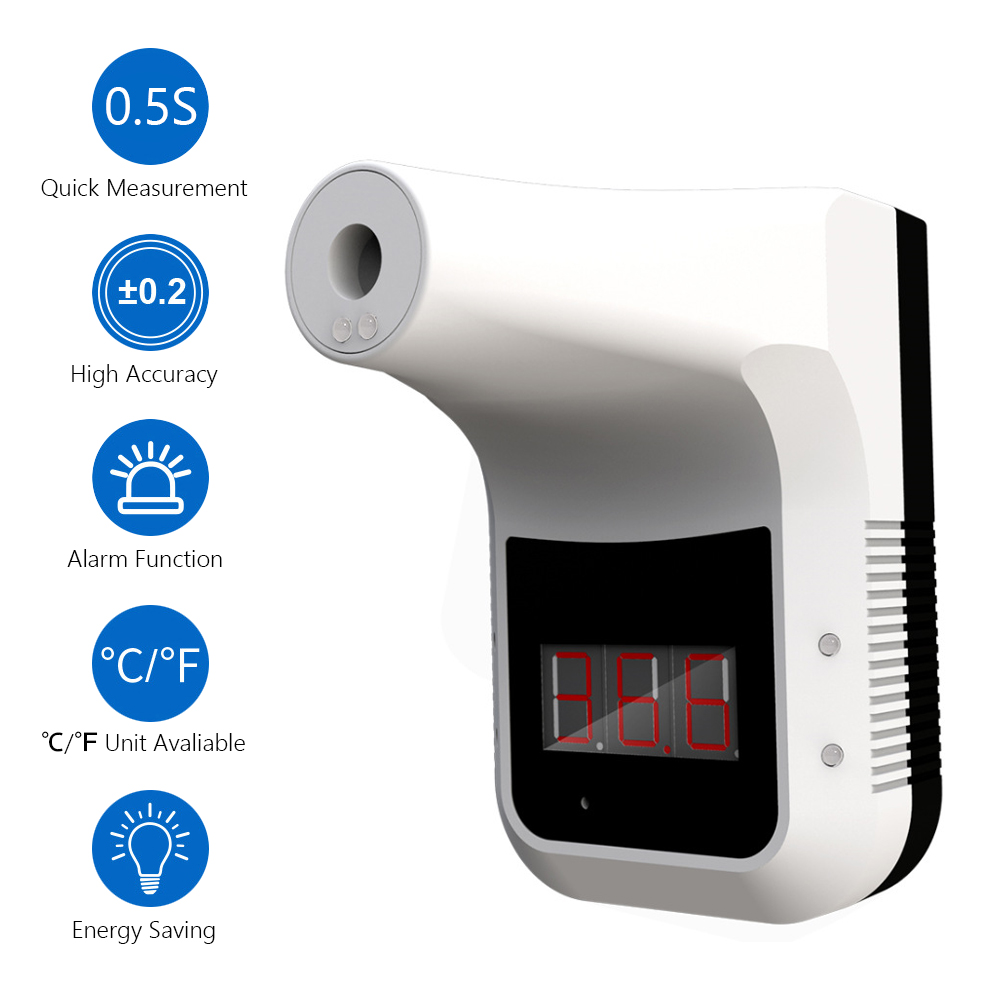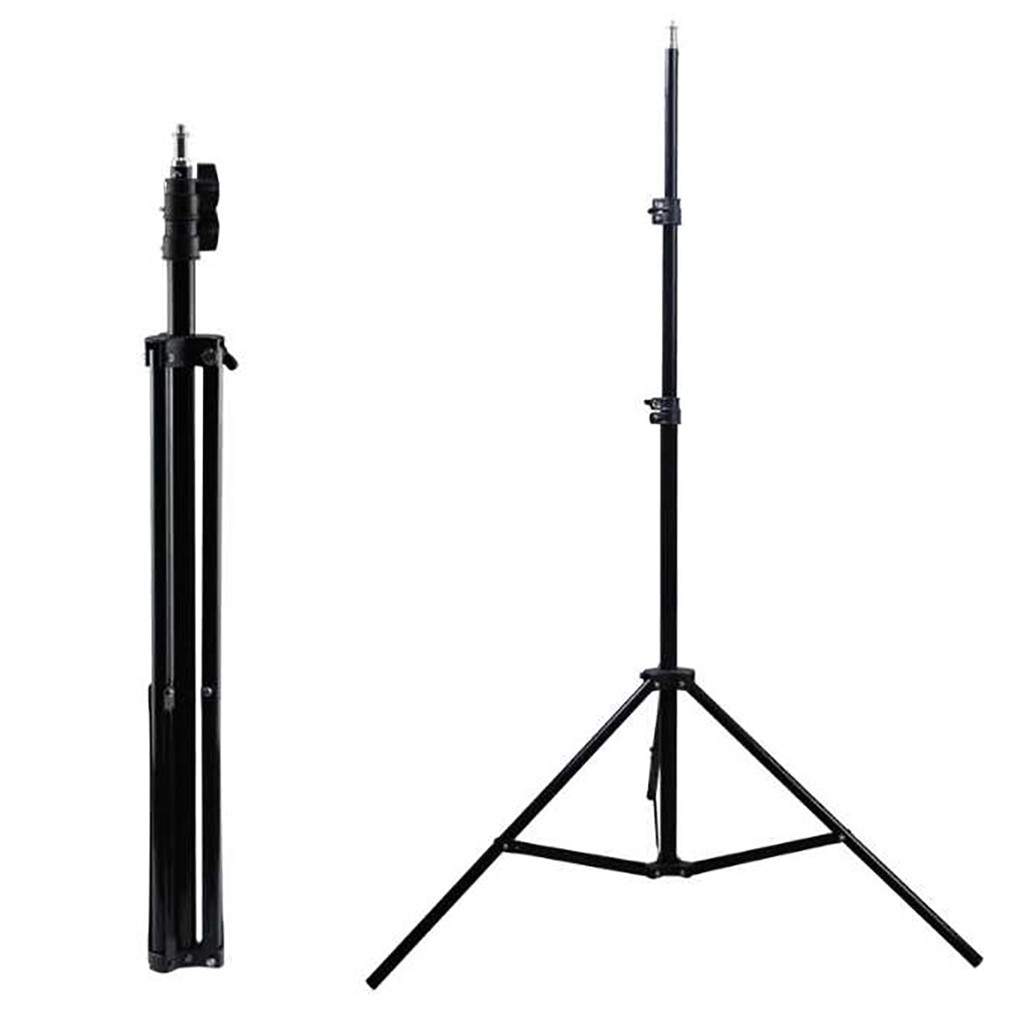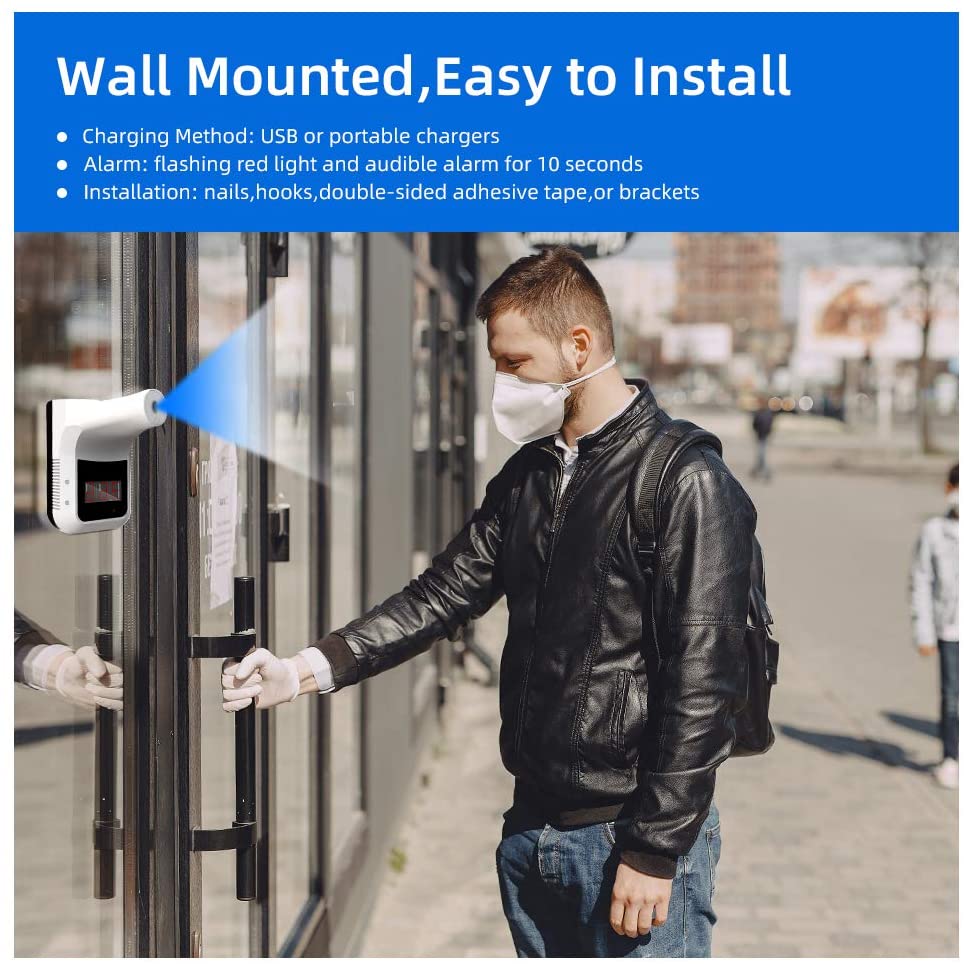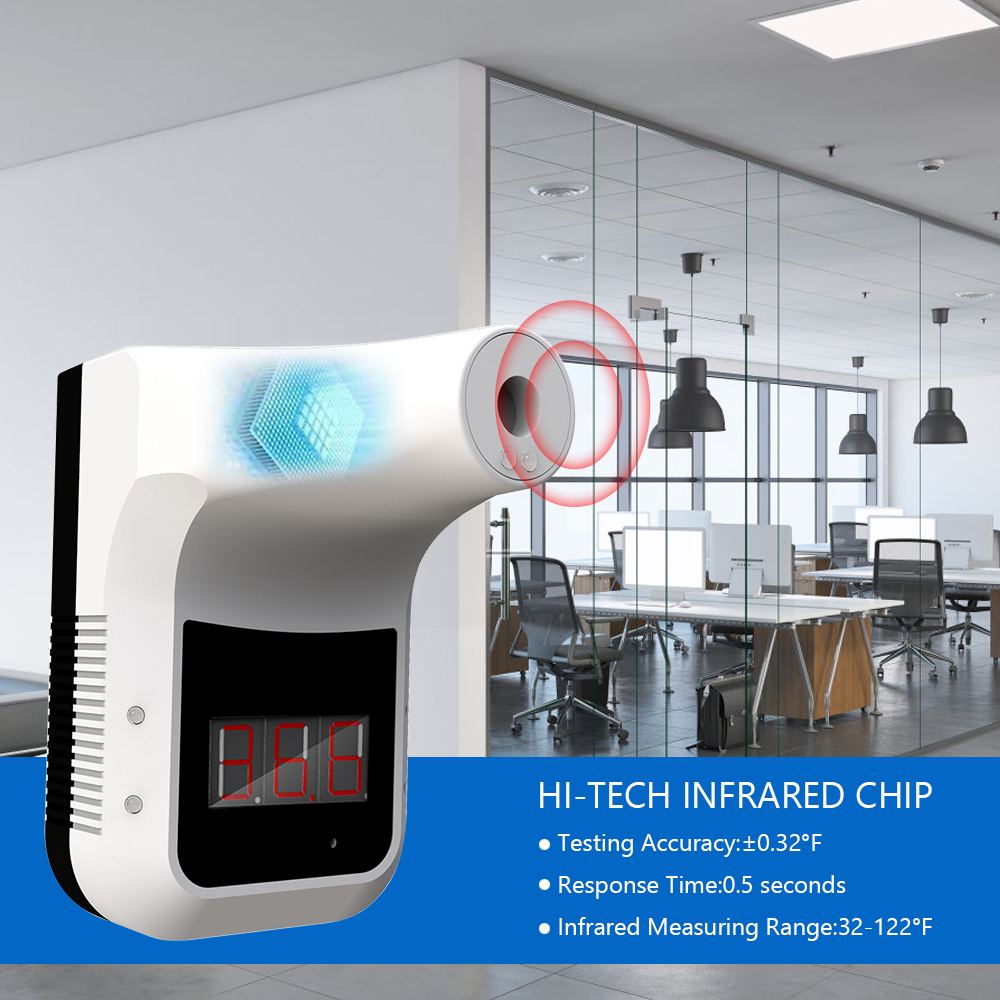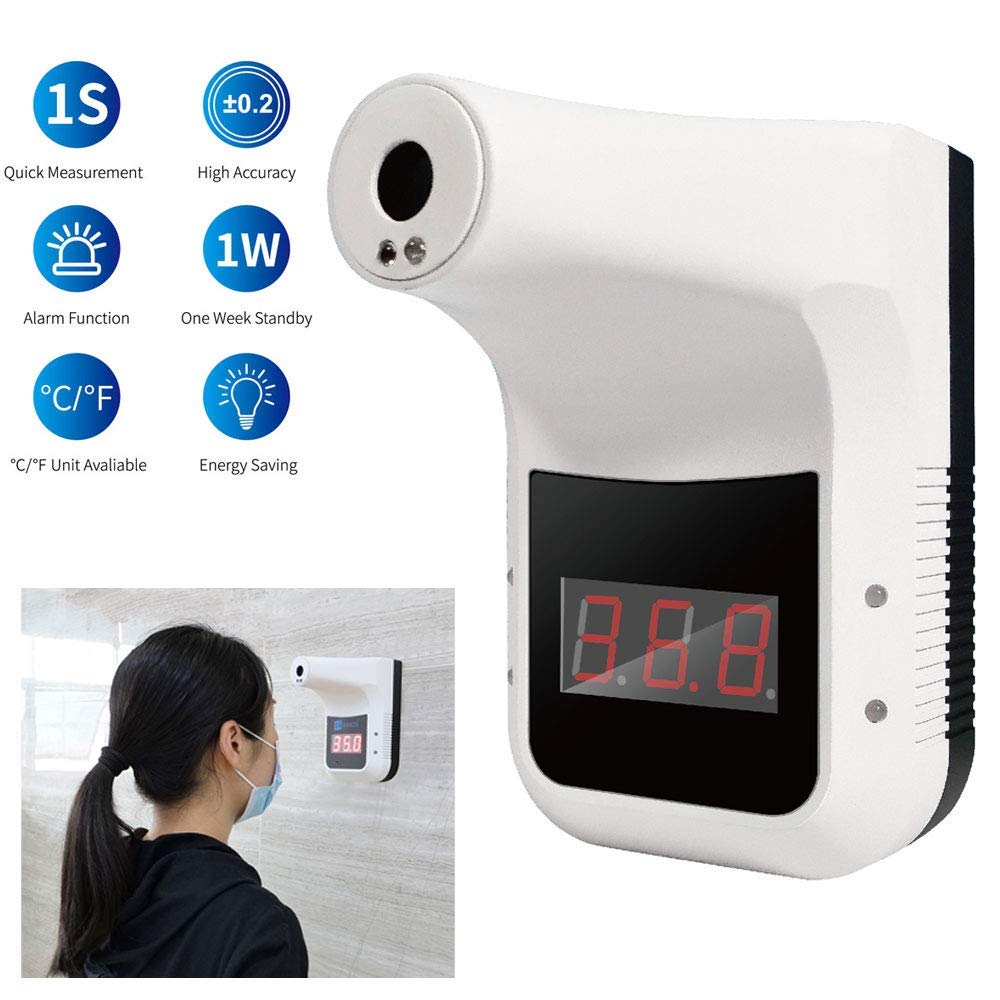 Measurement method: infrared thermometer without contact on the forehead
Theory: F and C degrees (Fehrenheit and Certigrade)Abnormal temperature automatic alarm: red light flashes, continuous alarm sound "dididididi"Distance: 5 ~ 10 cmPower supply: USB/USB plug(Because the customs can't send it, the battery is not included)Placement method: hanging / double-sided adhesive tape / bracket fixingDisplay: digital displayMeasuring temperature: 0 ~ 50℃Ambient temperature: 5 ~ 45℃Response time: 0.5sAdvantage1. Non-contact, no need to hold, to avoid cross infection.2. Using a new chip, the induction time is faster (0.1 s); the pass rate per minute is greatly improved (50 people/min).3. High temperature measurement accuracy, accuracy tolerance: ±0.2 (34~45℃)4. With warning light for detection failure and warning light for abnormal temperature.5. Can be connected to USB power, charging treasure, self-installed lithium battery.6. High-definition display, 5 meters viewing distance.7. Smart infrared forehead thermometer, no need to hold, can be hung/double-sided tape/fixed bracket, etc.8. The price makes up for the price vacuum of the handheld forehead temperature gun and the high-cost thermal imaging temperature measuring door.9. Can be applied in different occasions. Office/Subway/Family/Superstore/Shop/Community/Entrance etc.
Note: Does not include battery. Send from overseas. Because the customs can't send it, the battery is not included. Estimate 2-3 weeks delivery.